How We Sell
Major Press Sales Channels
Small Press United has sales channels throughout the entire book trade, including chain and independent book stores, wholesalers, libraries, gift and special sales accounts, and online retailers. These accounts are intensively serviced by in-house sales staff.
Stock on Publication
SPU titles are stocked on publication by several of the largest book customers. New title information is sent every week to more than 90 bookselling organizations, not just to the web retailers (there are dozens of these in addition to Amazon.com), but also to the wholesalers and the bricks-and-mortar retailers as well.
The Data Feed
This "data feed" of new and updated title information is now an obligatory part of the sales process. The data on each book includes a four-color image of the cover, an author bio, book specifications and prices, descriptive copy, and reviews—everything a potential buyer needs to know.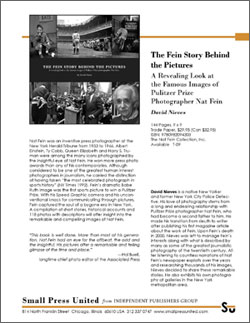 Publicity
When important publicity on a title occurs, SPU reacts by sending e-mails, complete with all the elements that make up the "data feed" described above, to the book trade, to the library market, and to its reps on the road. If the source of the review has sufficient credibility and reach, SPU directly contacts the buyers at the major bookselling organizations.
Success Breeds Success
These sales programs work together to allow a good book to gather strength over time. Good sales in one part of the market is conveyed to other booksellers so they too can benefit. Good reviews are brought to the attention of the book professionals who make the crucial buying decisions. The word gets out. This is not a "bestseller" strategy that requires small publishers to take risks they should not take and cannot afford. On the contrary, it is a conservative strategy that can allow a series of small steps to add up to a big success.